If you want to provide your store's shoppers with the confidence they need to purchase items from your ecommerce website, then you have to check out these product review BigCommerce apps. These BigCommerce plugins make it easy for you to solicit product reviews from your store's customers, and they come with lots of useful features, including mobile-friendly designs, multi-language support, moderation systems, and social sharing.
Yotpo Product Reviews
This BigCommerce app will automatically email your customers asking them to review their purchases using an in-email form, making it a great way for you to get feedback about your products. Plus, Yotpo Product Reviews has a responsive design, so it's optimized for mobile devices like smartphones and tablets, and it offers social media integration, so you and your customers can easily share their reviews on Twitter, Instagram, and Facebook. This BigCommerce plugin even gives you the ability to collect and showcase your customers' photos, offer people discounts in exchange for writing reviews, and respond to reviews publicly or privately.
Stamped Product Reviews & UGC
Stamped Product Reviews & UGC sends automated review request emails and texts to people after they order from your store, and it offers support for multiple languages, including English, French, and German. This BigCommerce app is GDPR compliant, it enables you to easily share product reviews on your company's social media accounts, and it has a moderation feature, allowing you to choose which reviews you want to publish on your ecommerce website. Stamped Product Reviews & UGC comes with widgets you can use to display reviews in various places on your website, it's optimized for mobile devices, and it even lets you collect and import reviews from Facebook, Klaviyo, AliExpress, and FB Messenger.
TrustSpot Reviews
This BigCommerce plugin will solicit reviews from your customers using automated emails with in-form requests, and it gives shoppers the ability to upload images and videos of your products that you can showcase on your store's website. TrustSpot Reviews uses Google Rich Snippets, which can help improve your site's search engine rankings and traffic, and it allows you to easily offer coupons to customers in exchange for their reviews.
Fera Reviews
Fera Reviews comes with customizable email templates you can use to send review requests to your customers either automatically after each order or as one-time requests. This BigCommerce app also lets you import reviews from Google and Facebook, it allows you to offer incentives to people, including discount codes, cashback, and loyalty points, in exchange for reviewing your products, and it lets your customers include their own videos and photos with their reviews. Plus, Fera Review has a responsive design, so it's mobile-friendly, it allows you to moderate review submissions, and it's compatible with Judge.me, PushOwl, Yotpo, Smile.io, Loox, PageFly, Shopper Approved, and Stamped.io.
Product Reviews by Judge.me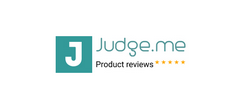 This BigCommerce app comes with four different types of email templates — with in-email review forms — you can use to automatically collect feedback from people after they've bought items from your ecommerce website. Product Reviews by Judge.me is optimized for mobile devices, it allows people to upvote and downvote reviews, it gives you and your customers the ability to easily share reviews on social media, and it comes with a review widget, a floating reviews tab, a carousel for showcasing reviews, and review badges for displaying aggregated ratings. Plus, this BigCommerce plugin lets customers submit photos and videos with their reviews, and it gives you the ability to offer discounts as an incentive for rating and reviewing your products.