If you have an online store, but you're not offering pre and post-sales support to your customers via live chat, now might be the time to start. A recent report discovered live chat is incredibly popular with shoppers, with 73% of people surveyed saying it's the most convenient way for them to communicate with businesses. The same report found live chat isn't just convenient; it actually provides customers with a higher level of satisfaction when compared with other methods of communication, such as email and phone. In fact, people like live chat so much 63% of respondents claimed they would be more likely to return to a site because they offered it as a method of support.
Fortunately, it's relatively easy to add a live chat feature to your ecommerce website, especially if you use Shopify to run your online store. We've selected a few of our favorite live chat apps for Shopify that will enable you and your staff to communicate with customers, and if you don't already use Shopify to manage your site, they're currently offering a free trial.
Channel.io: Live chat, chatbot
This live chat Shopify app not only provides a simple and effective way for you to communicate with your customers, but it also allows you and your staff to communicate with one another. Plus, Channel.io has a customizable chatbot feature, so people can get the answers they're looking for even when no one from your team is there to speak with them. This Shopify plugin is compatible with mobile devices, making it easy for you to chat with your team and clients while you're on the go, and it has a detailed analytics dashboard where you can review statistics about response and resolution times, closing rates, chat times and dates, and more.
PingMe Facebook Messenger Chat
With PingMe, shoppers can use Facebook Messenger to contact you and your staff via Facebook and Instagram, and it also allows you to set up automated replies to help answer the most frequently asked questions. Plus, this live chat Shopify plugin has a responsive design, so it's compatible with smartphones and tablets, it comes with a customizable widget that you can hide on certain pages if needed, and it includes a form people can use to provide their email addresses when a member of staff is unavailable to answer their questions.
BestChat Live Chat Chatbot
BestChat lets you add a live chat feature to your ecommerce website, as well as a chatbot, making it a great way to assist the people who are browsing your online store even when no one is working. This Shopify app supports multiple languages, including English, German, Spanish, Japanese, Korean, Chinese, French, and Portuguese. Plus, BestChat tracks the pages people visit while looking at your site, it lets you set up quick responses to common inquiries, it comes with a customizable widget, and more.
WhatsApp Chat + Abandoned Cart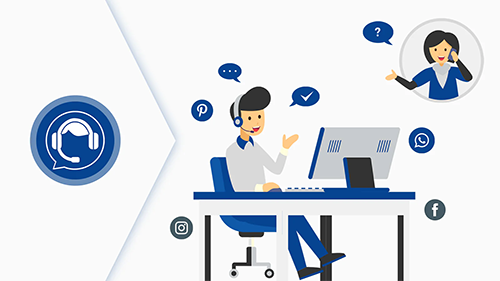 With this Shopify app, people can chat with your and your employees using WhatsApp Messenger, a messaging system with over 2 billion users located in more than 180 countries. WhatsApp Chat offers support for multiple agents, and it includes a detailed analytics dashboard where you can review frequently requested URLs, live chat button clicks, top agents, and days and times when chats are most commonly initiated. Plus, this Shopify plugin comes with features to help recover abandoned shopping carts using live chat, and it allows you to see statistics about carts that have been both recovered and not recovered.
NestDesk
Not only NestDesk provide a way for you and your staff members to talk with your customers while they're looking at your website, but it also gives you the ability to create draft orders and checkout links, making it easy for them to purchase items from your online store. This Shopify plugin also centralizes your communications with people, so there's a single inbox for messages received via NestDesk's live chat and Facebook Messenger. Plus, you can use macros to create automated responses, tag customer messages with certain labels, and customize the appearance of both the chat widget and the pre-chat email-capturing form.