If you're looking for a simple way to keep your Shopify store store in sync with your Etsy shop, then you have to check out these Shopify apps. These Shopify plugins are made especially for people who sell their products on Etsy, and they allow you to import your items from Etsy store to your Shopify site and automatically keep your prices and inventory synchronized. Plus, these Etsy Shopify apps come with useful features like responsive designs, multi-currency support, and more, making them ideal for crafters, artisans, and artists.
Etsy Importer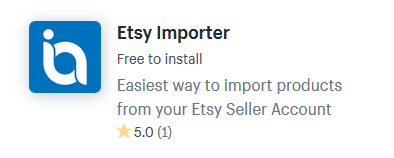 This Shopify app makes it easy for you to import your active Etsy listings into your Shopify store, making it perfect for busy artisans, artists, and makers. Plus, Etsy Importer syncs prices and quantities, so you don't have to worry about updating your inventory, and it can handle products with multiple variants. Also, this Shopify plugin allows you to import high-resolution product images, and it even lets you flag items you don't want imported from Etsy to Shopify.
Syncr ‑ Etsy Auto Stock Syncer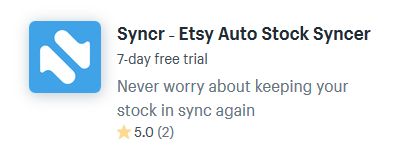 Syncr is ideal for busy makers and artists because it will automatically detect stock changes and to keep your the inventory levels in your Shopify and Etsy stores in sync. Also, if you update a SKU in one of your stores, this Shopify app will automatically change it in the other, and all updates are live in 30 seconds or less. Plus, Syncr comes with a user-friendly dashboard that you can use to manually update your store's stock levels.
Etsy Migration ‑ Auto Import
This Shopify app enables you to easily import your products and categories from your Etsy shop to your Shopify store with just three simple steps. Etsy Migration also allows you to choose which items you want to import, so you can import everything from your Etsy store or just certain products. Plus, this Shopify plugin offers support for product variations, and it keeps logs of previous imports.
Etsy Marketplace Integration
Etsy Marketplace Integration allows you import items from Etsy to Shopify, and it enables you to choose exactly which products you want to import. Plus, this Shopify app comes with real-time synchronization, so any inventory and price changes will automatically be shared between your Etsy shop and your Shopify store. Also, Etsy Marketplace Integration has a responsive design, so it's compatible with mobile devices and it comes with support for digital products and multiple currencies.