A recent report revealed the online art market is thriving, with it being valued at $13.3 billion in 2021, up $900 million from the previous. Currently, the ecommerce art market is expected to continue to grow, with experts predicting it will more than double over the next few years, reaching $32 billion by 2026.
If you're an artist or have an art gallery, you should definitely consider artwork online. While the prospect of building and maintaining an online store can be daunting, there are a number of ecommerce platforms to help you. One of the most popular ecommerce applications available today is Shopify, and they have a number of themes and apps made especially for artists and art galleries that we've featured below. Plus, Shopify is offering a free trial right now, which means you can test it out before making a long-term commitment.
Champion — Exhibit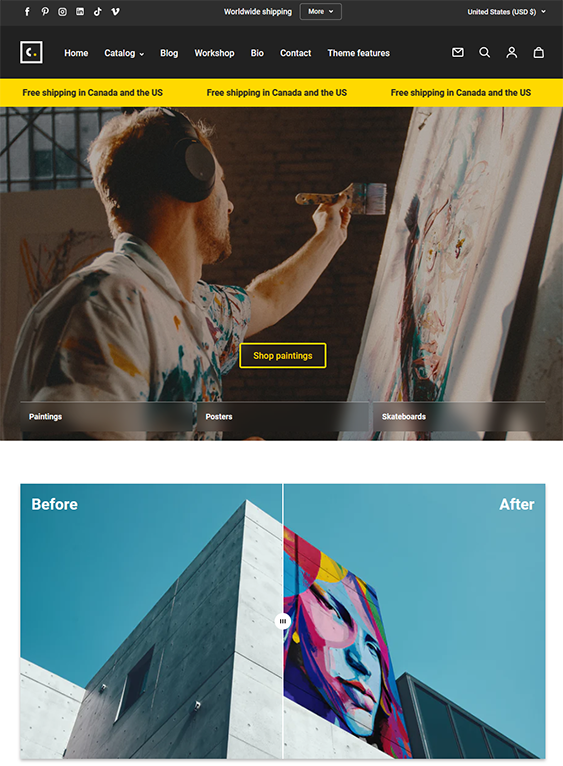 Champion — Exhibit is made for selling paintings, posters, and skateboards online, and this clean Shopify theme has a mega menu, color swatches, a stock counter, multi-language support, in-menu promotions, custom product badges, quick view, a drag and drop website builder, support for flash sales, quick setup, a slide-out cart, support for high volume stores, promo banners and popups, an FAQ page, image hotspot support, product tabs, a slideshow, a sticky header, product video support, and more.
Portland — Indian Summer
If you need to build an online store to sell visual art pieces like drawings and paintings, then you have to see this responsive Shopify template. Portland — Indian Summer comes with breadcrumbs, a minimalist design, a flyout cart, OS 2.0 compatibility, support for stores that process a large number of transactions, visual storytelling, a customizable contact form, blogs, support for product reviews, image galleries, animations, product options, image zoom, tabs, banners, a slider, enhanced search, product sorting and filtering, and more.
Creative — Cyan
This minimalist Shopify theme is designed for stores dedicated to selling art prints, and it includes support for multiple EU translations, swatches, an age verification feature, quick shop, flexible blocks for images, quotes, videos, and products, cart notes, gift wrapping support, a contact form, promotional popups, banners, and tiles, in-store pickup support, trust badges, free high resolution images, a store locator, lookbooks, size charts, photo galleries, collection page navigation, and more.
Publisher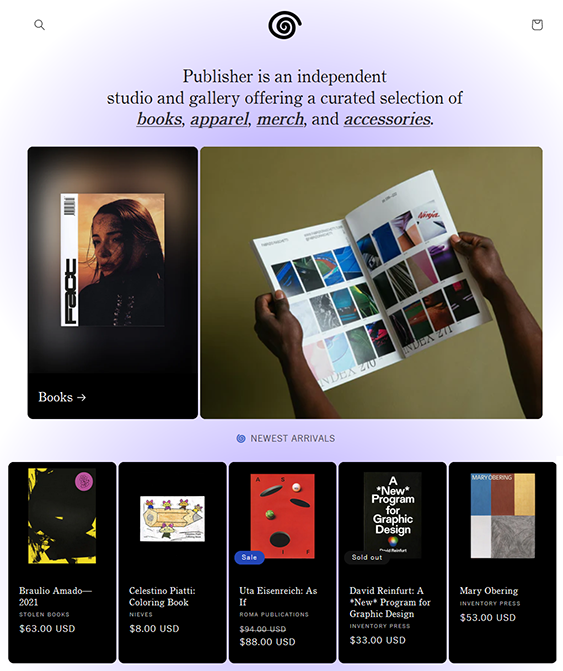 This free Shopify theme is designed for online art studios and galleries that sell original art pieces, and it offers minimalist navigation, a progressive design, advanced customization options, a drag and drop page builder, speed optimization, support for visual storytelling, an FAQ page template, a quick buy feature, support for showcasing recommended products, sections for shipping, delivery, and usage information, galleries, support for cross-selling, free theme updates, a responsive layout, and more.
Paper — Pastel
Paper — Pastel is perfect for selling lots of different types of wall art, and it features a countdown timer, a built-in age verifier, support for English, Spanish, French, Italian, and German, conversion and speed optimization, cart sharing, drag and drop sections, support for large and small product catalogs, a sticky cart, support for in-person selling, a section for press coverage, promo tiles, product badges, support for showcasing recently viewed and recommended products, a back to top button, video support, infinite scrolling, an unlimited free trial, and more.
Stockholm — Crafts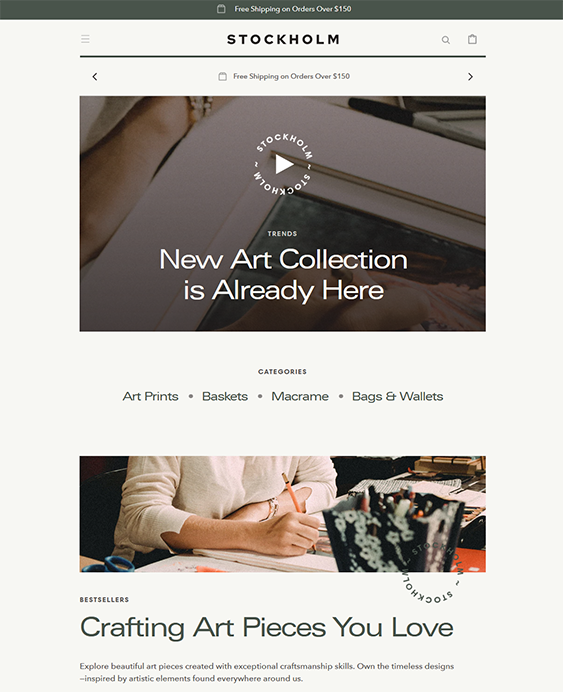 If you need to create an ecommerce website to sell art pieces like canvases and drawings, then you should check out this minimal Shopify theme. Stockholm — Crafts comes with a content-led blog design, easy setup and configuration, drag and drop blocks and sections, support for physical stores, promo banners, free stock photos, sections for shipping and delivery information, a non-expiring license for one store, and more.
Studio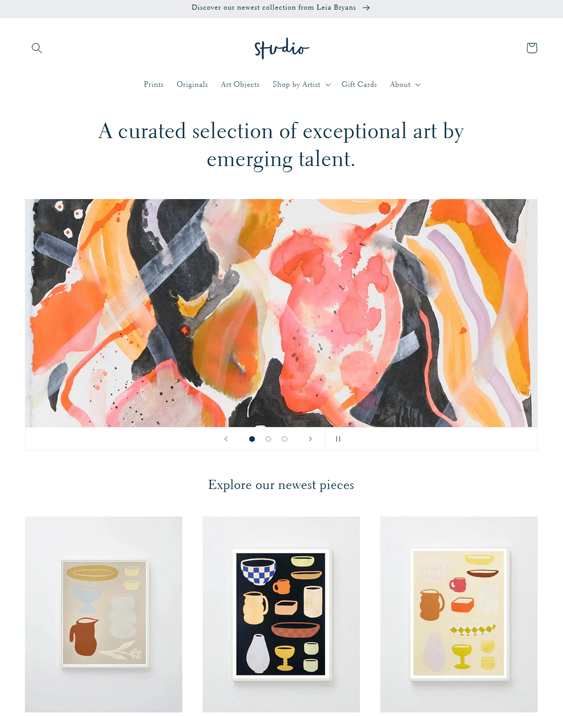 This free Shopify template is perfect for online art galleries and studies, and it features collection-based navigation, features collections for new arrivals and galleries, creator filters, artist profiles, flexible customization and design settings, cross-browser compatibility, editorial content, in-store pickup support, and more.
Bullet — Khaki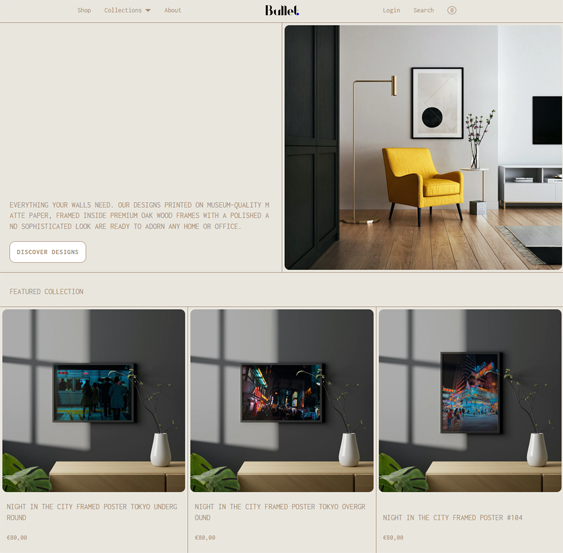 Bullet — Khaki is made for selling art prints and posters, and it comes with an age verifier, a user-friendly website builder, slide-out and sticky carts, product tabs and options, free high resolution images, a responsive layout, a clean design, and more.
Highlight — Art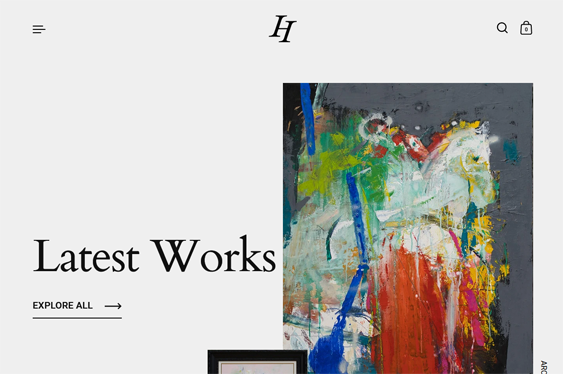 This minimalist Shopify template is ideal for both artists and art galleries, and it has an asymmetrical product grid, enriched product description areas, a parallax vertical slider, optimization for longer-form text sections, in-store pickup support, promotion tiles and banners, free theme updates, and more.
creativehub: Sell Art Prints
creativehub is perfect for artists, studios, and galleries that are looking for a simple yet effective way to sell their designs to people all over the world. With this Shopify app, when someone purchases a design via your website, the order will automatically be sent to creativehub and they will create a gallery quality print of the image. Plus, creativehub lets you give your customers the option of having the prints mounted and framed, and your work will be placed in packaging featuring your branding, so no people won't know you've used a third party to produce prints of your artwork.
LIVEARf ‑ Realize Arts, Frames
With LIVEARf, you can easily create images of what your artwork will look like in a variety of sizes and formats, including unframed, matted, framed, and even as murals and canvas, which you can display on your ecommerce website. Plus, this Shopify app comes with a feature that allows people to see what different versions of your work will look like in a variety of virtual rooms, and it even lets customers upload pictures of their own rooms, so they'll know exactly how your art will transform their homes.
Slicr Collaboration Manager
If you run an online art gallery and are looking for a way to pay commissions to the artists you work with, then you have to check out this Shopify app. Slicr Collaboration Manager makes it easy for you to link products to specific artists, so when someone orders one of their designs via your ecommerce website, it will work out the commission the artist is owed and automatically send it to them. This Shopify plugin offers support for multiple payment methods, including Wiae, PayPal, and bank transfer, and it comes with a detailed analytics dashboard where you can see information about commissions, including the amount of money you to collaborators and the total amount of the commissions you've paid during a specific time period.
Frame Up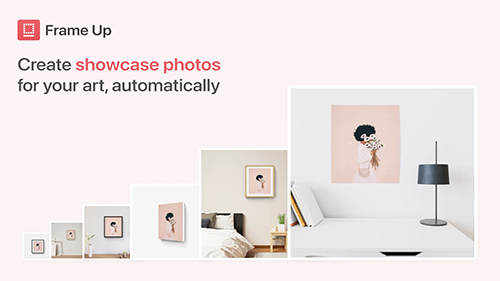 If you want to generate images of what your artwork will actually look like in your customers' homes, then you have to try Frame Up. With this Shopify app, you simply upload an image of your artwork, and Frame Up will automatically create pictures of what your work will look like in a variety of environments, and will even generate images of framed versions of your pieces, giving you multiple frame options for you to choose from.