A recent study revealed that the global eyewear market was valued at over $156 billion in 2021, and experts believe it will more than double by 2032, with it predicted to reach $376.69 billion. Research has also found approximately 20% of eyewear purchases are made online, and the ecommerce segment for the industry is expected to increase by over 8% by 2032.
Consequently, if you want to sell eyeglasses or sunglasses online, right now might be a good time to get started. However, if you don't already have an online eyewear shop, you're probably going to need an ecommerce application to help you build and maintain one. Fortunately, there are multiple ecommerce platforms for you to choose from, including Shopify, which is one of the most popular online store applications available today. Not only does Shopify have lots of useful features, but there are also multiple Shopify apps and templates made especially for the eyewear industry, and we've selected a few of our favorites to share with you. Also, Shopify is currently offering a free trial, so you can give it a try without having to make a long-term commitment.
Auglio Fashion Try‑On Plugin
If you sell eyewear online, then you definitely have to check out Auglio. With this Shopify app, your customers to virtually try-on accessories, including eyeglasses and sunglasses, in real time, which can help increase your sales and customer satisfaction while decreasing returns.
LensAdvizor: Prescription Lens
This Shopify plugin is ideal for eyewear stores that sell prescription eyeglasses and sunglasses because it lets your customers upload their prescriptions and choose their desired lens right from your ecommerce website's product pages. You can then send this information, which is displayed in a backend dashboard, to the optical lab for production. LensAdvisor has a mobile-first design, it offers support for multiple prescription types, including single vision, progressive, reader, bi-focal, and non-prescription, and you can easily customize the look and feel of the app.
Custom Sunglass Designer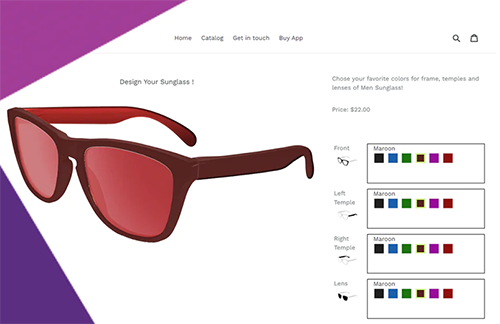 With this Shopify app, your customers can easily create custom sunglasses, allowing them to choose their desired frames and lenses via a user-friendly interface. This Shopify plugin also makes it simple for online eyewear retailers to upload their frames and lenses, so you don't need to have a lot of technical knowledge to configure it.
Symmetry — Beatnik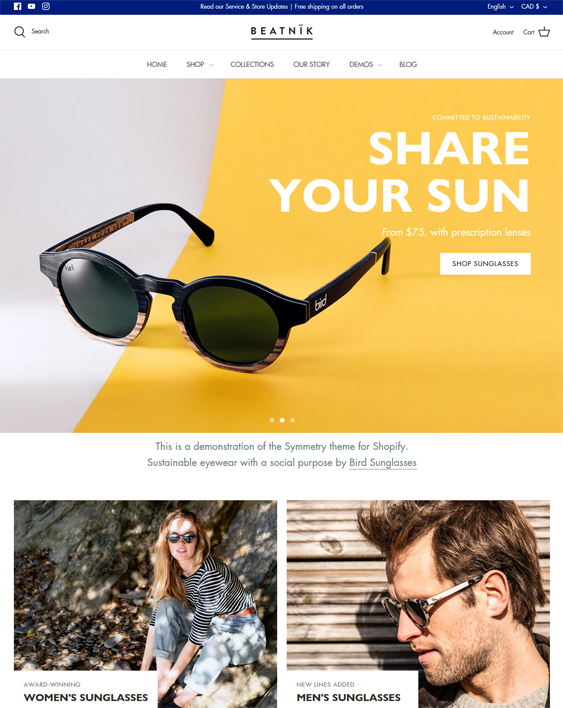 This versatile Shopify theme is made for selling sustainable eyewear for men and women, and it includes a stock counter, multi-language support, quick view, in-menu promotions, color swatches, customizable drag and drop sections, powerful filters, conversion optimization, support for high volume stores, cart notes, in-store pickup support, visual storytelling, a quick buy feature, a customizable contact form, pre-order support, press coverage, animations, trust and product badges, promo tiles, popups, and banners, an FAQ page template, cross-selling support, sections for usage, shipping, and delivery info, a size chart, product tabs and options, image zoom, enhanced search, breadcrumbs, a sticky header, and more.
Bullet — Vision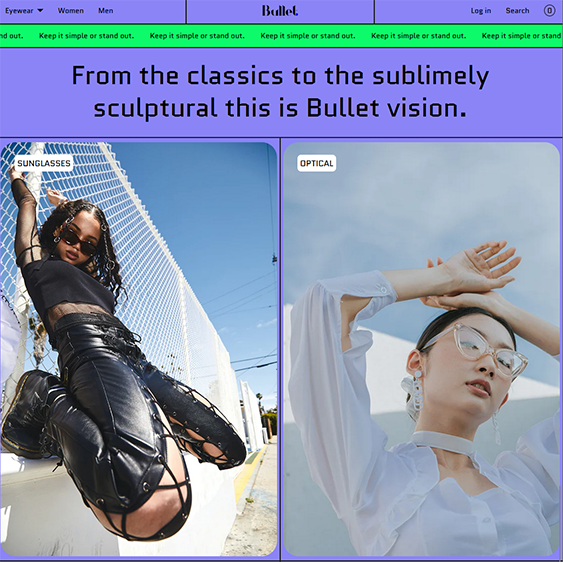 Bullet — Vision is designed especially for selling sunglasses and eyeglasses, and it has a minimalist design, an event calendar, a countdown timer, an age verifier, multiple EU translations, speed optimization, a drag and drop page builder, OS 2.0 functionality, quick setup, support for physical stores, a sticky cart, a contact form, blogs, a slide-out cart, product reviews, support for highlighting recommended products, a slideshow, image zoom, lookbooks, tabs, product image rollover effects, infinite scrolling, a back to top button, product sorting and filtering, collection page navigation, and more.
Eyestyle – Eye Glasses, Goggles, and Sunglass Multipurpose Shopify Theme
If you need to create an online eyewear store to sell eyeglasses, sunglasses, and eye goggles, then you have to see Eyestyle. This responsive Shopify template offers Ajax search, mega menu navigation, support for multiple languages and currencies, Google Fonts, a persistent cart, advanced quick view, product filtering, a homepage slideshow, product comparison and wishlist features, PSD files, product image rollover effects, a product showcase, free theme upgrades, a product carousel, RTL language support, product comments, SEO optimization, and more.
Label — Fashion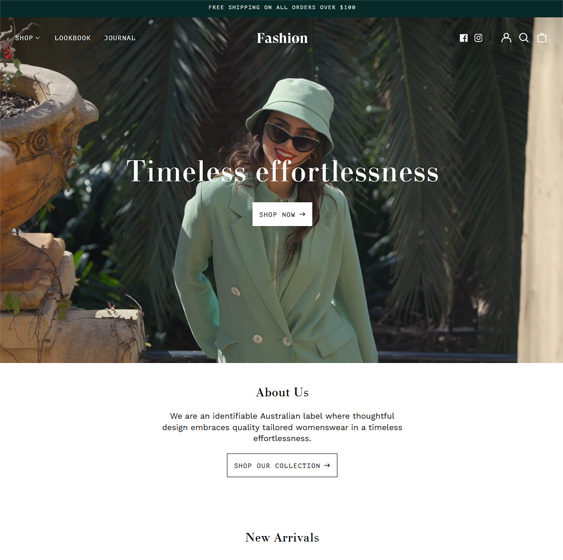 Label — Fashion is perfect for ecommerce sites dedicated to selling stylish sunglasses and eyeglasses, and it includes swatches, an audio player on product pages, sections for reviews and testimonials, specification lists and location stock statuses on product pages, product image slideshows, upselling support, flexible blocks for quotes, videos, products, and images, support for selling digital products, banners, popups, gift wrapping support, image galleries, free high resolution photos, free theme updates, a non-expiring license for one store, and more.
District — Coast
This OS 2.0 Shopify theme is perfect for selling eyewear online and it has multi-language support, dropshipping support, a user-friendly store builder, support for high volume stores, a responsive layout, visual storytelling, free stock photos, an unlimited free trial, and more.