Here's this weeks free design swag — available from 21st Sep 2015 for one week only via the awesome folks at CreativeMarket.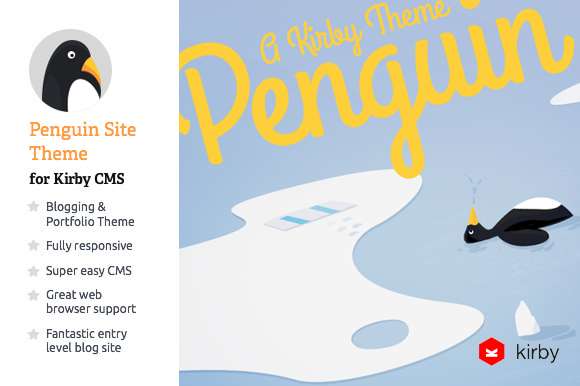 Penguin Theme is a fully responsive, light weight, playful looking personal blogging and portfolio site, inspired by my own site design. The Penguin Theme was built to be simple, usable and quick to learn. This is thanks to Bastian Allgeier who built the Kirby platform. Please remember that the Penguin Theme is just a theme and to run the Kirby CMS publicly you must first purchase a license from Kirby. Features Overview  • The Kirby blog • Video posts • Image posts • Code posts • Article posts • Post Date • Responsive navigation • Lazy loading images • Super slick fade up blog posts • Masonary portfolio gallery • Kirby CMS panel with secure login • RSS feed • Site map • Google font • Coded with valid HTML5, CSS3 and PHP code • Good results in Google PageSpeed Test • Looks great on desktop and mobile devices • SEO Optimized • Customizable 404 Page Included Theme
(opens in a new tab)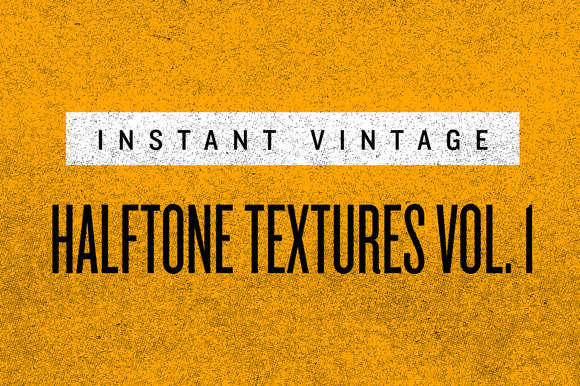 INSTANT VINTAGE presents easy to use halftone textures. The file includes 8 large halftone textures, ready to plug into whatever you're working on. Works great as an overlay to add depth and layers to your work, or simply as a background to build on top of. All textures are 18"x24" at 300 DPI.
(opens in a new tab)
This .PSD contains 34 rubber stamp graphics in their own separate Photoshop layers. Entered Ship By, Packed By, Personal Special, Shipped Notice, Assorted Insured No. Refer To, Registered No. Cash Sale, Hold COD, Backorder, This Side Up, Prepaid O.K. Billed Samples, Void, Special Delivery, Please Rush, Will Call, Discount Allowed, Copy Answered, Please Remit, Collect, Past Due, Original, Your Order No. Cancelled, Damaged.
(opens in a new tab)
You deserve a resume that reflects your expertise and makes your first impression count! The Whitney is a fully editable Microsoft Word (.docx) and Photoshop (.psd) resume and cover letter template.
Features Standard US Letter Size (8.5×11"),
Optional 2nd Page Included Includes Cover Letter Template Optional Profile Image Microsoft Word (.docx) Photoshop CS4+
300 DPI, CMYK, 0.125" Bleed (8.75×11.25" total size)
Easy to Edit Free Fonts (Download Link Included)
What's Included [1] 1 Page Resume Template, .docx [1] 2 Page Resume Template, .docx [1] 1 Page Cover Letter Template, .docx [3] .PSD files ([1] .PSD for Each Template Page) [1] PDF with Help, Tips, & Links to Font Files // What You Need Microsoft Word (2007+) or Photoshop (CS4+)
(opens in a new tab)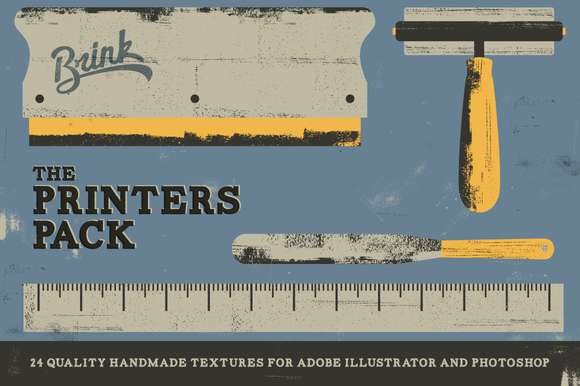 Printers Pack is filled with 24 amazing textures plus 8 BONUS subtle textures to give your work just the right amount of distress and grunge it needs. This pack includes  Adobe Illustrator files and Adobe Photoshop so you can use them with both vector artwork or raster graphics. All textures were created by hand using a variety of printing techniques.
Requirements: Adobe Illustrator CS3 or higher is required. Basic knowledge of Adobe Illustrator and Photoshop is suggested.
(opens in a new tab)
You'll get a collection of 16 beer glasses (16 glasses full of different kinds of beer, and 16 empty glasses) plus 4 hip beer logos and 8 beer related icons (wheat, barley, hop, a crown, a shield, an abbey, a goat and a barrel.) This is an .eps10 file, vector graphics: You can resize the illustrations and they won't pixelate! Transparent background Fully editable Questions, suggestions? Get in touch! Enjoy!</p>
(opens in a new tab)
[/vc_row]